Palmerston North's Leading Advanced Skincare and Results Driven Skin Clinic. Specialising in the latest techniques in appearance Medicine.
Palmerston North's Leading Skincare and Beauty Clinic. We have a highly professional team of Skin Therapists that achieve the best results for our clients. With our high expectations, you will walk away with an experience of a nurtured body, mind and soul. Also skin programs designed for your needs.
Indulge in the wide range of authentic and traditional Spa treatments, as your well-being is important to us.
Take the time out you deserve to rejuvenate in our luxurious environment. Face and body treatments, to IPL hair removal, skin rejuvenation to Fibroblast Plasma non surgery HIFU Fat reduction treatments and Filler Lip treatments and Botox. Whatever your needs, call in for an Observ 520 Analysis Diagnosis treatment of your skin. We are here to listen, advise and help you to achieve the best possible outcome you are striving for, Let our Skin Specialists design a Skin Programme to suit you!
With ample free parking and tranquil settings inside, step into a cocoon of well-being and experience a world of beauty at Palmerston North's most lavish skin and beauty clinic..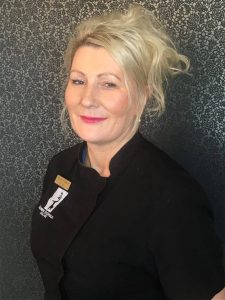 Korrene
Director/Advanced Skin Specialist-Treatment Co-ordinator
I have been in business since 2009, My passion is Skincare and achieving results for my clients.
I thrive on latest technology and I'm always training to be the best. I love helping my clients achieve their goals,one of my passions also is helping my staff to strive to achieve their goals in their careers.
The Skin industry involves extensive training and constant upgrading, so I make sure my team are fully trained in every aspect of Spa therapy and skin technology. In my spare time I enjoy relaxing with family, overseas holidays, redecorating/interior design, Tramping in the outdoors, also biking.
Korrene Robinson Skincare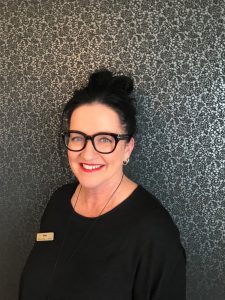 Jan
Receptionist/Front of house
Im the smiley bubbly go to person, who helps you with appointments, rebookings and also answer any questions you may have, I can also help you with future bookings and products to purchase.
My passion is to make sure the clients at Korrene Robinson are 100% relaxed and nutured before leaving, I love spending time with family and friends, also I love the results the girls achieve at Korrene Robinson Skincare.
Korrene Robinson Skincare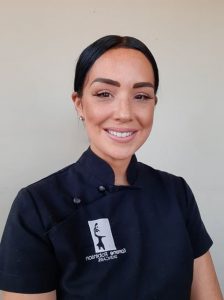 Tarah
Beauty Therapist/Nursing Background
My passion is working with people and achieving results, I have a deep passion for Beauty and I am results driven, so my passion is making sure my clients recieve results.
I love spending time with my kids and partner, I enjoy the on-going training that Korrene Robinson offers and I love gaining the highest qualifications in my role here.
Korrene Robinson Skincare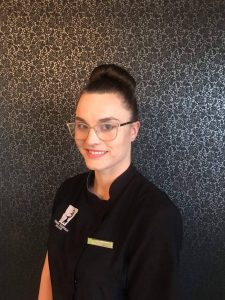 Christina
Beauty Therapist/Skin specialist
Im passionate about the industry and enjoy continuously furthering my knowledge, I am interested in results driven skincare Treatments and well being of the body. My clients enjoy my gentle touch and gentle nature. I love working for Korrene Robinson Skincare, where I can fulfill my passion in the Beauty Industry on all levels, I also enjoy cooking and spending time with friends and family. So let me take care of all your skin care goals, where I can focus on a skin program for you and achieve your desired result.
Korrene Robinson Skincare